NEW Automatic Volume Feature comes to the Indimate app!
By popular request we've just added a game-changing new feature to the Indimate app. The update is already available on the App Store and Play Store.
Many Indimate users suggested it would be a good idea to increase the volume of the indicators as you pick up speed (and wind noise!) on your motorcycle. The Indimate Team has coded up a feature which automatically increases the volume as you ride faster, and decreases the volume when you go slower again.The feature is called "Automatic Volume" and can be found in the Indimate app settings, here's how it works.
Step 1 - Location Permission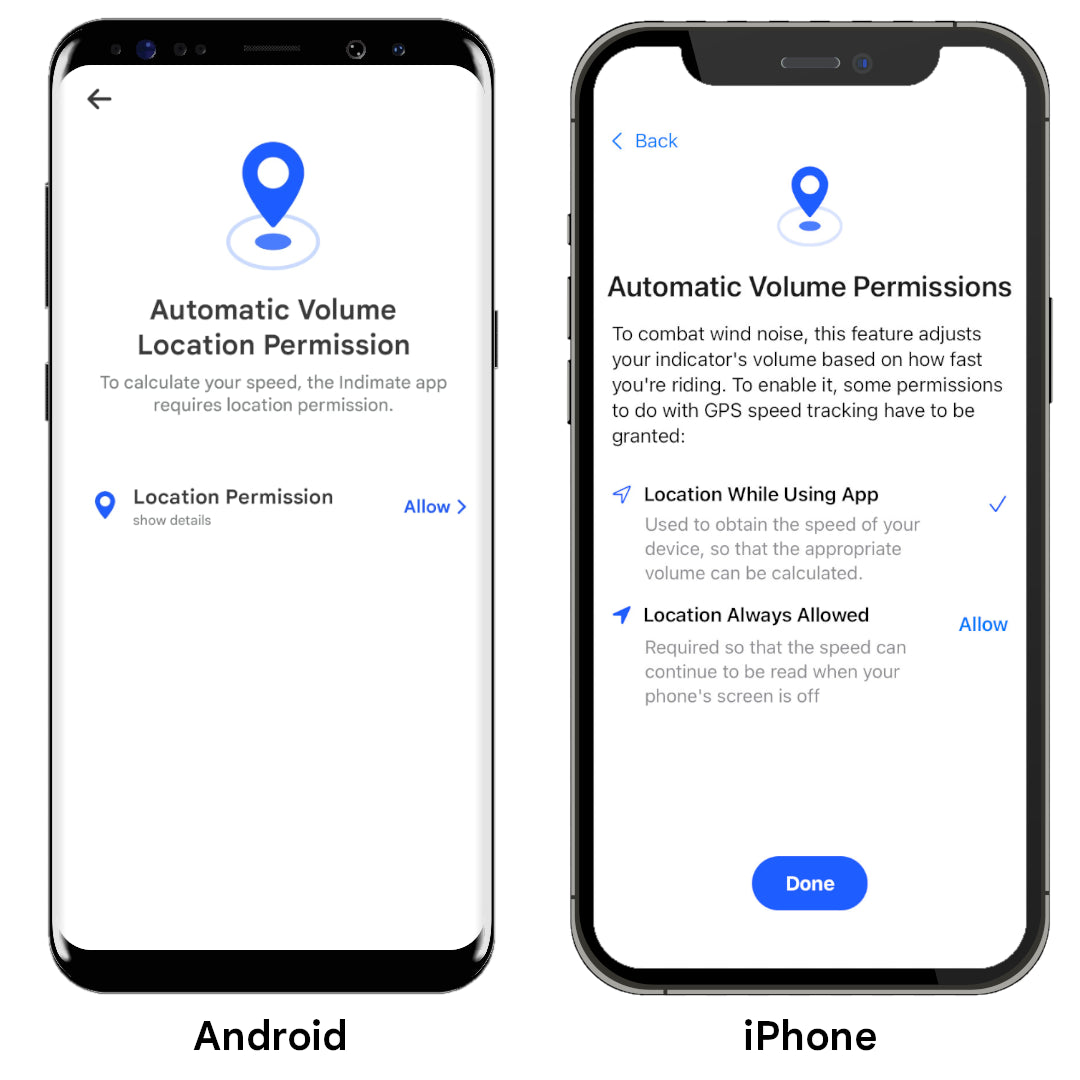 Since the feature calculates your speed based on GPS data (like google maps does), you need to give the app location permission. Following the on-screen prompts, this is easy to do.
Step 2: Configure the feature

To give you complete control over how sensitive the feature is, there are two sets of values you can adjust:
‍
1. your minimum / maximum volume
2. your lower / upper speed

For example: If your min. / max. volume is 50% / 90%, and your lower/ upper speed is 30km/h / 70km/h the following would happen:If you're travelling below 30km/h your indicators will be at 50% volume. As you travel faster, your volume will increase in proportion to your speed until you reach 70km/h. At and above this speed, the volume will remain at 90% until you go slower again.Here is a graph to help you visualise this: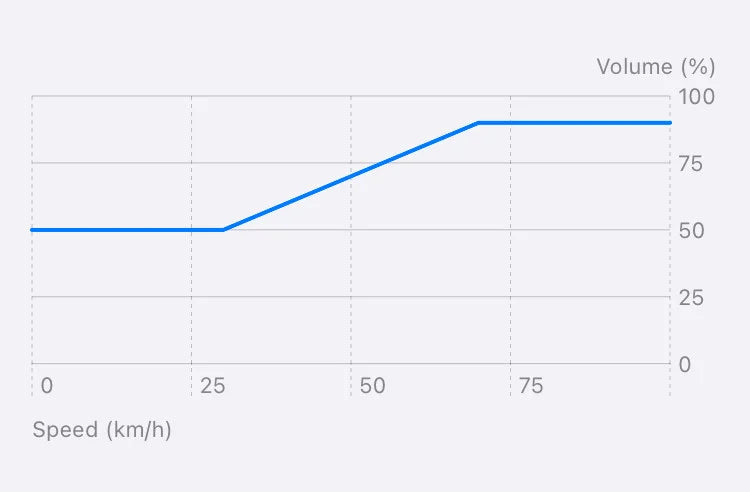 All Done!

That's it, you're ready to experience the only automatically speed adjusted indicators in the world!... that we know of.
Check to make sure the feature is working properly by connecting to Indimate and looking for a speed readout in km/h. (On iPhone you'll see it next to the volume slider and on Android it's in the connection notification).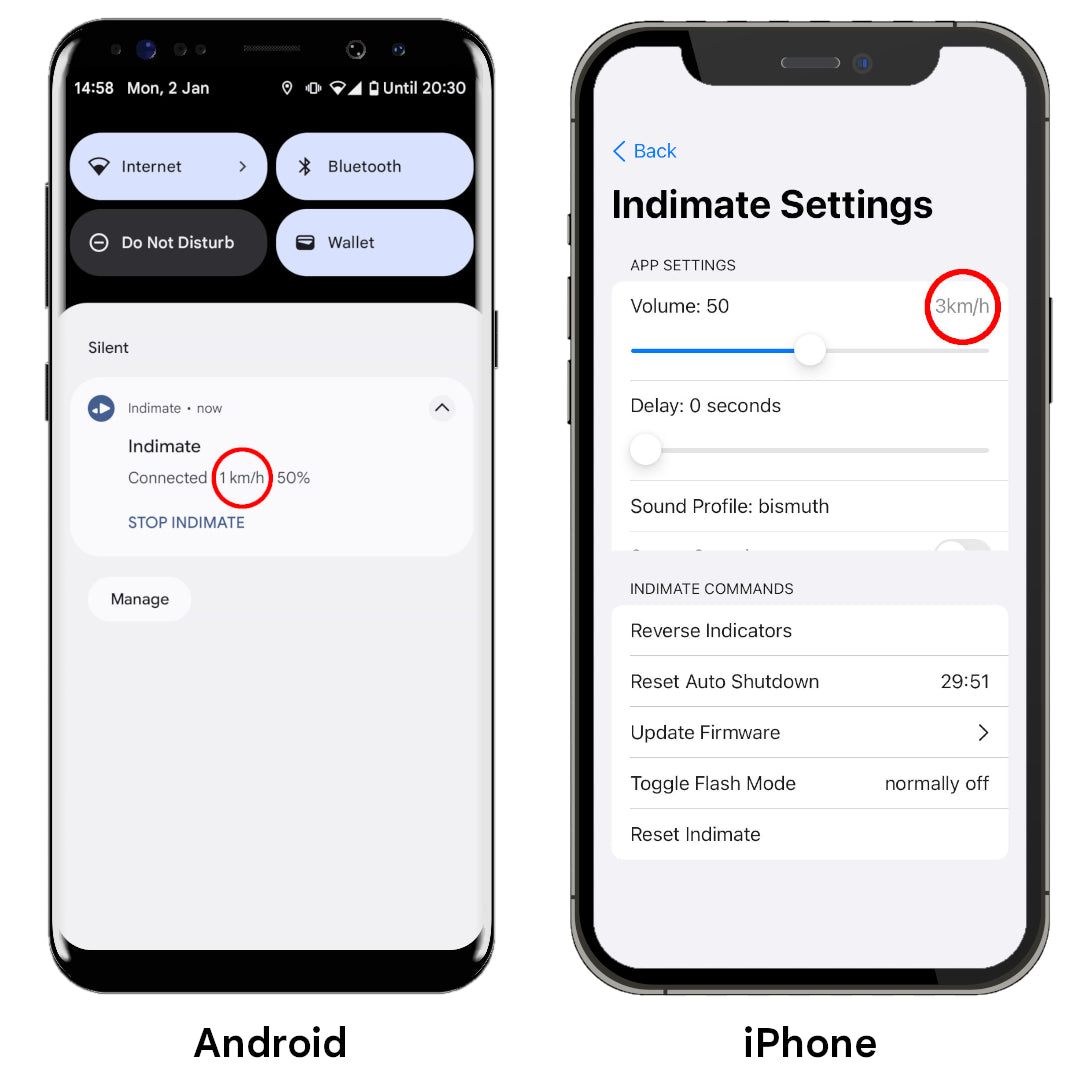 If you need any help please reach out to us at service@indimate.info.